How to do business with the Office for Students
The Procurement team at the Office for Students (OfS) is responsible for spending over £15.9 million a year across the organisation.
In everything we buy, we want to make sure that the goods and services suit our needs and offer value for money. We also make sure they comply with the current UK procurement legislation, government accounting guidelines and good commercial practice.
We operate a 'no PO-no pay' policy, which means all suppliers must receive a purchase order from the OfS before they start work or provide goods and services.
Invoices sent to the OfS without quoting a valid purchase order number will be returned to the supplier. Invoices should be sent to [email protected]
Current opportunities for suppliers
If you are unsure of anything explained or asked for in a tender, please use the messaging facility in the Delta eSourcing portal to ask a question.
This is how we require queries to be raised during a tender period. If an answer concerns all tendering parties, we will answer to everyone, or if it is something individual to you, we will only reply to you.
Future opportunities for suppliers
We recommend that suppliers register for the Delta eSourcing portal.
All open tender opportunities will be advertised and run through Delta.
Where appropriate, we make use of frameworks and dynamic purchasing systems from the Crown Commercial Service, among other purchasing consortia.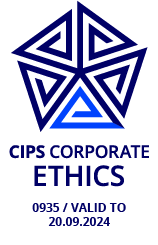 Last updated
07 December 2023
+ show all updates
07 December 2023

New tender opportunity added

09 November 2023

Updated pipeline of opportunities.

05 October 2023

Updated pipeline of opportunities.

04 October 2023

Tender opportunity added.

27 September 2023

Replaced corporate ethics mark

11 August 2023

Updated pipeline of opportunities.

02 August 2023

Added tender opportunity for Framework for recruitment supplier services for temporary and permanent staff

11 July 2023

Procurement pipeline updated and expired tender opportunities removed

06 June 2023

Updated pipeline of opportunities

02 June 2023

New tender opportunity added: Regulatory Practice Learning Programme Design. Expired tender opportunity removed.

04 May 2023

Updated pipeline of opportunities

02 May 2023

New tender opportunity added: Contract for health assessments. Expired tender opportunity removed.

26 April 2023

New tender opportunity added: A review of collaborative support for improving equality of opportunity within access to higher education

25 April 2023

New tender opportunity added: PRN1938 - Contract for evaluation case studies for revised condition B3

11 April 2023

Updated pipeline of opportunities

14 March 2023

Updated pipeline of opportunities

13 February 2023

Updated pipeline of opportunities, and expired tender opportunities removed.

20 January 2023

Added tender opportunity PRN1905 – Sexual misconduct prevalence survey

12 January 2023

Updated pipeline of opportunities.

16 December 2022

Added 1 new opportunity.

13 December 2022

Procurement pipeline updated

05 December 2022

Tender opportunities updated

07 November 2022

Tender opportunities and pipeline updated

11 October 2022

Pipeline updated

10 October 2022

Tender opportunities updated

20 September 2022

Procurement opportunities updated, new CIPS corporate ethics mark added

02 September 2022

Updated procurement pipeline file.

16 August 2022

Procurement pipeline updated

05 August 2022

New tender opportunities added.

02 August 2022

Tender opportunity added

12 July 2022

Procurement pipeline updated

09 May 2022

Procurement pipeline updated

26 April 2022

Tender opportunities updated

05 April 2022

Procurement pipeline updated

08 March 2022

Procurement pipeline updated

15 February 2022

Two new tender opportunities added

09 February 2022

Procurement pipeline updated

03 February 2022

One new tender opportunity added and one removed.

11 January 2022

One new tender opportunity added and one removed.

05 January 2022

Procurement pipeline updated

20 December 2021

Two tender opportunities added.

13 December 2021

Closed tender opportunities removed and procurement pipeline updated

15 November 2021

Tender opportunity added and procurement pipeline updated

28 October 2021

One tender opportunity added and one closed.

20 October 2021

October 2021 procurement pipeline added

03 September 2021

September 2021 procurement pipeline added

26 July 2021

Tender opportunities updated

06 July 2021

CIPS corporate ethics mark updated

02 July 2021

July 2021 procurement pipeline added

21 June 2021

New tender opportunity added

01 June 2021

June 2021 procurement pipeline added

07 May 2021

Closed tender opportunities removed and May 2021 procurement pipeline added

01 April 2021

Link added to tender opportunity for hosting and maintenance of the OfS website.

31 March 2021

Tender opportunity added

29 March 2021

Procurement pipeline added and past tender opportunities removed

15 February 2021

One tender opportunity added

03 February 2021

One tender opportunity added

22 December 2020

Two tender opportunities removed and minor text updates

22 October 2020

One tender opportunity added

05 October 2020

Updated CIPS corporate ethics logo

10 September 2020

One tender opportunity added

25 August 2020

Minor text change and one tender opportunity removed

10 July 2020

One tender opportunity added and one removed

15 June 2020

One tender opportunity removed

20 May 2020

One tender opportunity removed and one added

08 April 2020

One tender opportunity removed and one added

06 April 2020

Four tender opportunities removed and one added

16 March 2020

Two tender opportunities removed

09 March 2020

One tender opportunity added and one removed

03 March 2020

One tender opportunity added

28 February 2020

Two tender opportunities added

26 February 2020

One tender opportunity added

19 February 2020

One tender opportunity removed

17 February 2020

One tender opportunity removed and two added

07 February 2020

One tender opportunity removed and three added

14 January 2020

Tender opportunity added

06 January 2020

Tender opportunity added

17 December 2019

Tender opportunity added
Describe your experience of using this website
Thank you for your feedback